How it works
Submit an enquiry to a product.
Wait for a call from nearest supplier from your area.
Get quote and product details.
Choose best from them.
Recently Added Suppliers
New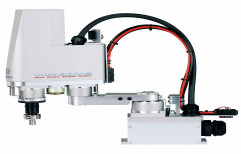 Yamaha Motor Co.,Ltd.
from
Introduces the Extra small SCARA robots. Only this robot has a completely beltless structure in i.
New