Related Suppliers
How it works
Submit an enquiry to a product.
Wait for a call from nearest supplier from your area.
Get quote and product details.
Choose best from them.
Recently Added Suppliers
About Us
RAM TIMBER DEPOT from Hyderabad, Telangana, India is Manufacturer of Modular Kitchen, U-Shaped Modular Kitchen, Modern Kitchen, PVC Modular Kitchen. RAM TIMBER DEPOT is established in year 2014 and currently having more than 100 employees. Akuthota Srinivasu is Owner of RAM TIMBER DEPOT. You can contact RAM TIMBER DEPOT by sending an email on srini.akuthota@gmail.com or directly send an enquiry here.
Company Facts
| | |
| --- | --- |
| Nature of Business | Manufacturer |
| Contact Address | PLOT NO.220, floor-, , MAHADEVAPURAM,GAJULARAMARAM, Medchal - Malkajgiri, Telangana Medchal - Malkajgiri, Telangana, Hyderabad, Telangana, 500072, India |
| Industry | Manufacturer |
| Total Number of Employees | Upto 10 People |
| Year of Establishment | 2014 |
| Legal Status of Firm | Sole Proprietorship (Individual) |
| Annual Turnover | Upto Rs. 50 Lakh |
Our Products
New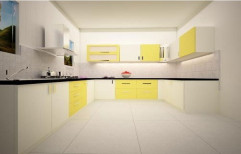 RAM TIMBER DEPOT
from Hyderabad
Keeping the diverse requirements of customers in mind, we are instrumental in providing U Shape Modu.
New
RAM TIMBER DEPOT Price List